These three popular Sunglasses brand, you can not help but do not know
A pair of good glasses is really important, for nearsighted people, in addition to almost every day need to use glasses, good style can also modify the face shape, choose the right, you can continue to wear for several years. Sunglasses, of course, are no exception. (sunglasses can also be fitted with degrees.)
The function of sunglasses is not just props for posing. It can not only make us look more fashionable, but also block the sun and protect the eyes. It is one of the props of sun protection. Therefore, the choice of sunglasses in addition to the standard good shape, whether the quality of clearance, and whether effective sunscreen is also important.
As for the professional brand of sunglasses, in addition to everyone familiar with the classic Rayban, and the past two years is very popular Korean brand Gentle Monster, there are some brands worthy of everyone's understanding. So today I'm going to share some of the sunglasses brands that both stars and bloggers love and talk about their different models. Of course, but also a serious selection of doping personal aesthetic, pat.
1, Karen Walker
Commonly known as "small face artifact" (this word, in fact, I also find it only because of the map), Karen, Walker, seems to be the love of many people.  Understanding that this brand is their two series of advertisements a few years ago, they were looking for a model for the old grandmother and children, which fully showed that there is no age limit for fashion.
Although I think Karen Walker is a creative brand, but the unexpected, Karen Walker Super Duper become Asian girls love, but because it is simple, error prone style. Many people say that their favorite sunglasses is it. Because it's so popular, Super Duper has launched an Asian designed Special Fit. However, ordinary Super Duper, many people can control, otherwise the voice will not be so high ~!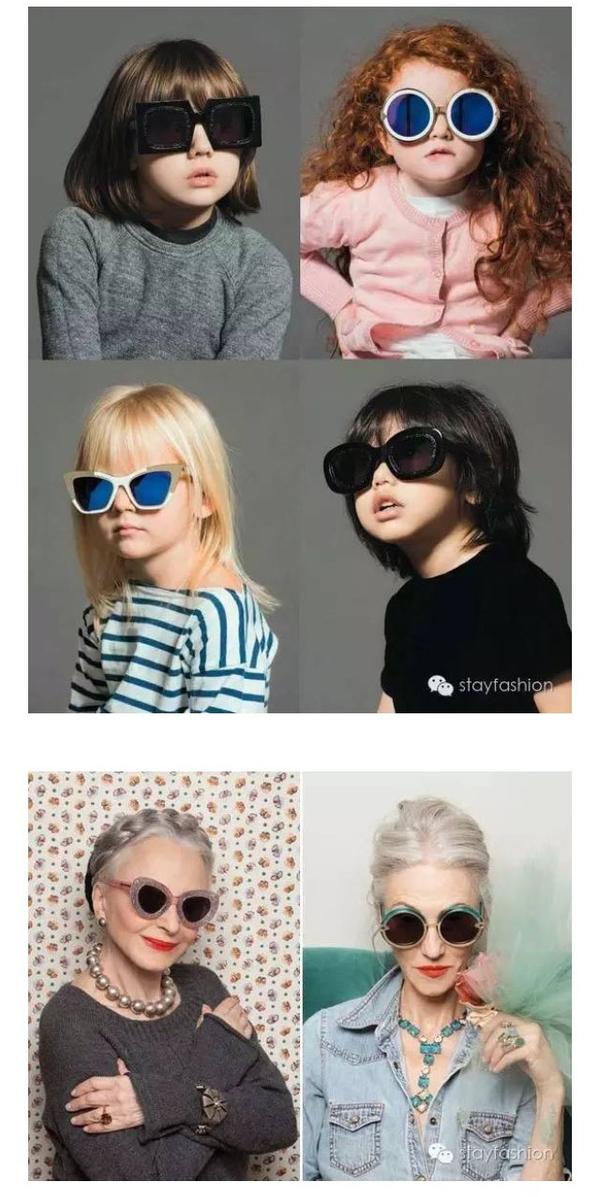 We are familiar with bloggers Wendy, Nguyen, Magaret, Zhang, and Shin Park......  They all own this Super Duper~
And the Rosie Huntington-Whiteley, which is particularly popular in clothing, also has this one ~!
Buy links: Black / Black & tortoise shell Special Fit
Reference index: width, 14.5 cm; origin; China; lenses; non polarizing
Compared to Super Duper, I personally prefer Number One, although it seems less likely to be mentioned. Just look at this style, you may feel more than Super Duper to more angular and personality, but in fact it is good to take, and I think it will wear more fashionable.
Looks sweet Ruby Lin, a pair of Number One, or exaggerated a tortoise. But seriously, she didn't wear it very over, did she? Of course, many bloggers also have this style, such as Wendy and Jamie Chung~


Buy links: Black / tortoise
Reference index: width, 14 cm; origin; China; lenses; non polarizing
In addition to the previous two, Karen, Walker, and a Harvest are also popular. I don't know how specific the popularity is, but if the score isn't high, it's not going to launch an Special Fit for asians. The lenses of Harvest are as round as Super Duper, the width of which will be smaller than that of the former, and the legs of the mirror and the nose are metallic, and the whole will look more design. Xun Zhou, Chen Bike and Gigi Hadi have worn this pair!
Comparing Xun Zhou and Chen Bike's wearing effect, I personally think that if the bridge of the nose of Harvest is golden, it will pick more people, because there is more sense of the future. With the color of the frame, I still think the black bridge looks better
Buy links: Black / smoky / Black & smoked Special Fit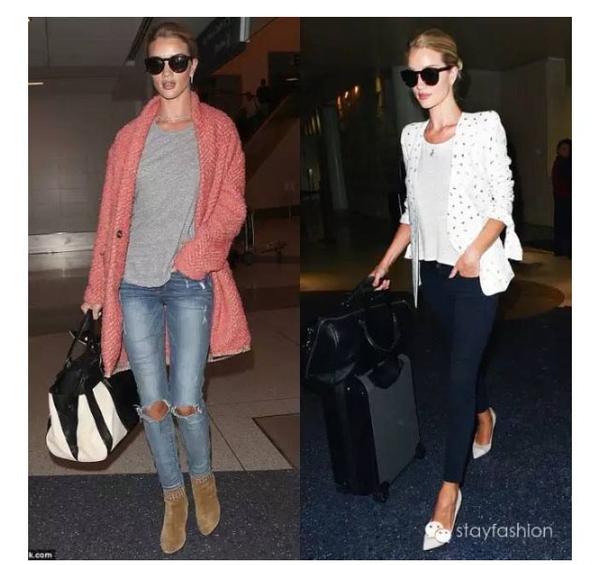 Reference index: width, 14 cm; origin; China; lenses; non polarizing
Meng sister Bo Mara Ferreira must be Karen Walker loyalty powder, Super, Duper, Number, One, Harvest three styles, she has all. Such a walk elegant sweet wind girl wearing different sunglasses, the overall feeling is actually not much difference, so that the three Karen Walker sunglasses as all-match.
2, Illesteva
Illesteva is a brand made in New York and made in Italy. It seems to be available in Korea, but it seems to be less common in China This brand was founded in 2010, but abroad is already very popular sunglasses brand.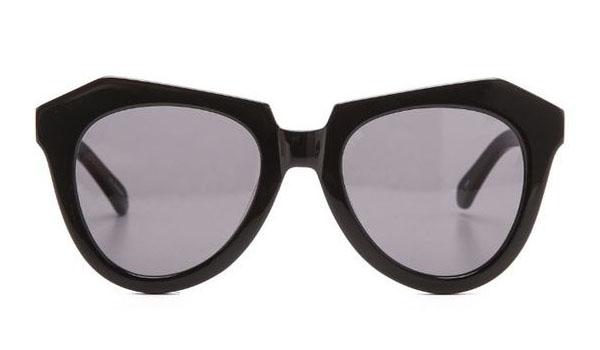 Illesteva is the most popular style sunglasses is Leonard, other lenses and said before the Karen Walker Harvest is a bit like, but the width is slightly smaller than the Harvest, there is no fusion metal, so the simple round lens looks more artistic atmosphere, but also more suitable for the pursuit of fashion and taste both girls.
Karlie, Kloss, Kendall, Jenner, Behati, Prinsloo, Alessandra, Ambrosio and Jessica Alba have Leonard sunglasses of this type, Liu Wen also wore in the J.Crew of Lookbook ~!
My favorite bloggers, Aimee, Song, Nicole, Warne, and Garance Dore, also have Leonard~
Buy links: gray mirror / rose gold mirror


Reference index: width, 14 cm; place of origin; Italy; lenses; non polarizing
A combination of metal designs that look futuristic, the Milan series is also a popular Illesteva model. Gigi Hadid and Alessandra Ambrosio each have a pair of Milan III, and the frequency of use is very high ~!